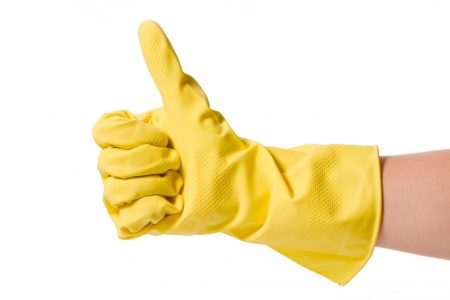 If it's been a while since you used your hot tub or spa, there are some things that need to happen before you can get back to enjoying the water in your hot tub.
IMPORTANT: Before you use these tips, make sure that you have turned OFF the power to your hot tub. In fact, it's a good idea to disconnect it completely from its power source, just for good measure.
Remember: water and electricity are not good bedfellows!
1. Dump It Twice
The first time you dump it is going to be to get rid of the water that's been sitting in the hot tub while it was neglected. This water is likely filled with bacteria (the bad kind) and the sooner you get rid of it, the better.
There are some who think that it is best to flush your jets before you dump the water. We think it's better to clean out the spa, fill it with new water and then flush the jets. It's the best way to make sure all of the gunk that develops when water sits for a long time is completely out.
Pour high quality jet and drain cleaner into the new water and run the jets for a while to make sure that the jet cleaner has a real chance to do its job.  Then drain the tub again.
It's true that there are lots of chemical packs and kits that you can use to kill just about any bacteria that might have set up shop (and started a family) in the water and filtration system, but you'll be better off and have more peace of mind just draining whatever water is still in the tub. This will make it easier for you to run the lines, check the filters, clean, etc.
Extra bonus tip in case you need to replace any jets!
2. Scrub That Tub Until It Shines Like The Top of The Chrysler Building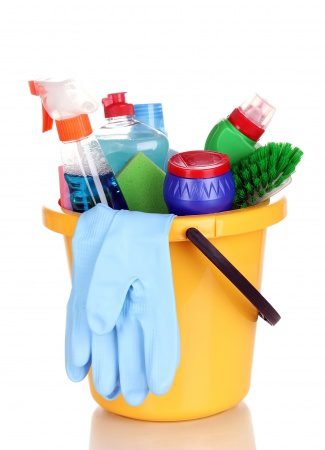 Give your tub a thorough scrubbing. Some people will even scour their tubs with pressure washers, just to make sure they get everything out. Before you do this, make sure that your tub can withstand that type of cleaning. If it won't, that's okay! There's no shame in just climbing in and going to town with your own human power.
Remember, the shell and cover are just as likely to grow algae, lime, and develop structural issues as the tub itself. Clean them thoroughly and check for cracks, scratches, etc.
Make sure you rinse off any cleaning solutions you use completely. You don't want to leave them caked up; that can cause damage later on.
3. Check Your Filters
While the tub is still empty, check the filtration system. It's good to clean the filters separately. Soak them overnight in a filter cleaner and then take a good look at them. If they look like they are still in good shape, you can put them back in.
If they look worse for the wear, or if you just don't know how well they'll hold up, buy new filters. Better safe than sorry, right?
4. Let it Dry
Yes, you're anxious to enjoy your hot tub again. We understand! Still, it's better to let everything dry completely before you refill it and retreat it for use.
This will give you the chance to examine the setup for mildew, mold damage, weak spots in the tub and other problems that might use dampness to disguise themselves.
5. Check the Electrics
If the hot tub has sat unused for an extraordinarily long time (more than a few months), it's a good idea to have someone come out and check the wiring and rigging and fix any problems he or she might find. Don't do this yourself unless you're a skilled electrician.
After you've made sure that your hot tub has been thoroughly cleaned and that the structure and electrical systems are in good working condition, you can refill the tub, balance your water and go back to enjoying the pleasure that comes from owning a home spa.
Need more help? The experts at Black Pine Spas & Billiards are happy to help you get that hot tub back in perfect working condition! Give us a ring at 425-642-1376 or use our contact form to get the process started.