Competent, Dependable, Competitively Priced.
This is what you can expect to get from our master technicians. Each one has been factory trained and certified. Each one is capable of working on any brand of hot tub, new or old.
They are polite, informative, and efficient. What's more, we have integrity. We guarantee that you will understand things in detail and that you never pay more than you should for the work that is needed.
Our vans are also stocked with a host of common items, to save you a trip to the store. Need chemicals, or filters? No problem.
Our parts department is also the most comprehensive in the Puget Sound. There is rarely a part that we cannot source. No matter how old or proprietary we can typically find a suitable replacement.
Black Pine Operates a Five-Star Service Center, covering the Snohomish, King, and Pierce counties. Give us a call, speak to a tech if you'd like, and see for yourself what our experienced staff can do for you.
We look forward to hearing from you and helping you get your spa up and running quickly and efficiently. Give us a call! 800-896-5405.
Our Service & Maintenance Solutions
Our team of service experts are here to help, no matter your spa service needs!
The Importance of Professional Service
Scheduling regular service and care for your hot tub? Our service technicians are the experts when it comes to hot tubs and spas. With years of experience in hot tub maintenance and warranty-covered repairs, our team is more than qualified to complete the necessary repairs.

We can inspect your spa to find the issue, order the hot tub parts from a trusted source, and then complete the repair in a quick and efficient manner.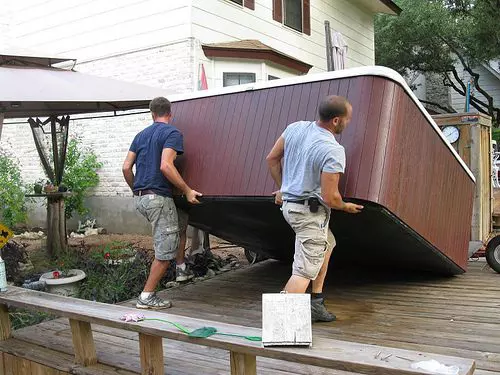 The Benefits of Using Our Services
Unbeatable Prices. Every Day. Guaranteed.
By operating with a low overhead, Black Pine offers the highest quality brands in the spa and recreational industry at the lowest prices, backed by our 100% best price guarantee.
Want the Full Picture on Hot Tubs?
Nearly Everything You Need to Know About hot tubs.
HOT TUBS - NEARLY EVERYTHING YOU NEED TO KNOW
Request Service From Our Experts
Our team understands how frustrating it can be when your spa isn't working properly. We'll work hard to get it back in peak operating condition for you and your loved ones.