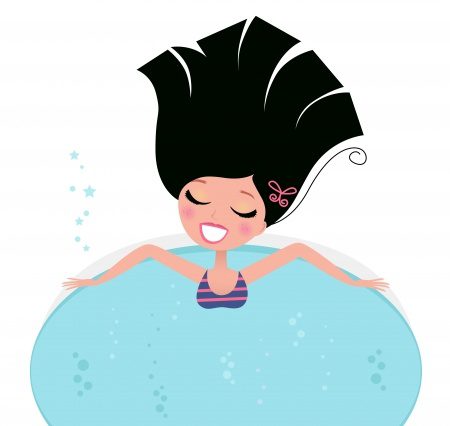 In the simplest terms, hydrotherapy is the use of water to treat disease. As far back as ancient Rome and Greece, hot water soaks have been used to ease aches and pains and offer relief for a wide variety of ailments. There are three main factors that make up the benefits of hydrotherapy.
First is the heat; second is the massaging property of moving water and third is the buoyancy you experience in the water. These three together can make a significant difference in relief of symptoms of certain illnesses and conditions.
Source: BullFrogSpas.com
Conditions That Can Be Helped by Hydrotherapy
There is a long roster of illnesses that have been treated by hydrotherapy with proven results. Some of the disorders and diseases that have been shown to benefit from hydrotherapy – which can be achieved through the use of heated spas – include:
Immune system disorders
Arthritis and rheumatism
Bronchitis and upper respiratory infections
Food poisoning
Type 2 diabetes
Flu
Chronic constipation
Fatigue and fibromyalgia
Stress
Headaches
Chronic back and knee pain
Insomnia
Dr. Gibran Ramos, a Chinese medicine and naturopathic practitioner, recommends hydrotherapy to activate your immune system and stave off illness in flu season. What's more, hydrotherapy can eliminate toxins from the body which can contribute to bacterial and viral illnesses.