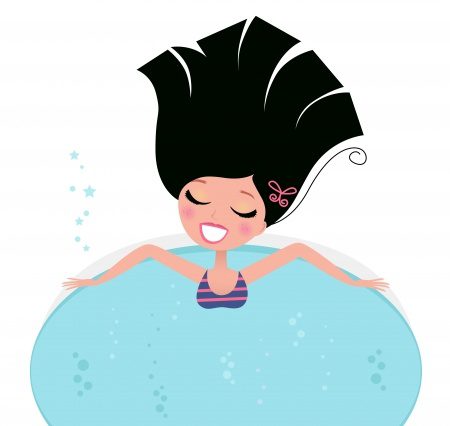 In the simplest terms, hydrotherapy is the use of water to treat disease. As far back as ancient Rome and Greece, hot water soaks have been used to ease aches and pains and offer relief for a wide variety of ailments.
There are three main factors that make up the benefits of hydrotherapy.
First is the heat, second is the massaging property of moving water and third is the buoyancy you experience in the water. These three together can make a significant difference in the relief of symptoms of certain illnesses and conditions.
Source: BullFrogSpas.com
Conditions That Can Be Helped by Hydrotherapy
There is a long roster of illnesses that have been treated by hydrotherapy with proven results. Some of the disorders and diseases that have been shown to benefit from hydrotherapy – which can be achieved through the use of heated spas – include:
Immune system disorders
Arthritis and rheumatism
Bronchitis and upper respiratory infections
Food poisoning
Type 2 diabetes
Flu
Chronic constipation
Fatigue and fibromyalgia
Stress
Headaches
Chronic back and knee pain
Insomnia
Dr. Gibran Ramos, a Chinese medicine and naturopathic practitioner, recommends hydrotherapy to activate your immune system and stave off illness in flu season. What's more, hydrotherapy can eliminate toxins from the body which can contribute to bacterial and viral illnesses.
5 Primary Benefits of Hydrotherapy with a Spa or Hot Tub
In addition to the sheer relaxation factor of sinking into a bubbling hot spa or tub, Health and Fitness Travel identified five specific health and healing benefits associated with hydrotherapy:
#1 Relief of muscle tension and pain
The buoyancy you experience while in water reduces the tension in muscles. The heat and swirling action of the water activates natural pain relieving endorphins and these together can reduce aches in your muscles.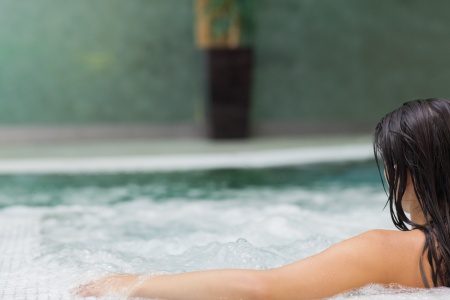 #2 Promotes healing of muscular injuries
Immersing your body in hot water increases circulation and blood flow to your muscles which can accelerate healing of muscle tissue injuries as well as damage to joints.
#3 Immune system improvements
Increased blood flow and circulation improve the movement of both red and white blood cells around the body. This in turn circulates lymph which can gather and flush toxins from the body.
#4 Detoxification
A soak in a high-temperature tub encourages sweating which flushes toxins out of your body through the perspiration process. Fewer toxins in your body are a great thing.
#5 Stress relief
Hydrotherapy can temporarily reduce blood pressure and relieve anxiety. The release of endorphins also fights stress and can improve mood and alleviate depression symptoms.
Why a Regular Old Bathtub Just Won't Do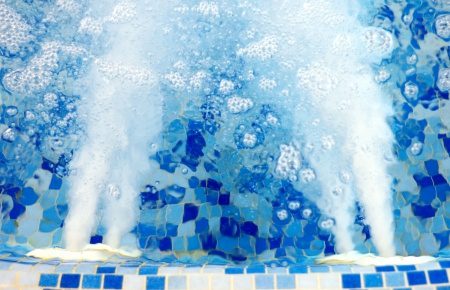 Of course, it's nice to soak in your bathtub at the end of a long day, but it's not the same as sliding into a premium spa designed for hydrotherapy. Regular bathtubs don't keep the water hot and are not designed to position you comfortably for a soak.
Even tubs with Jacuzzi-type heads are no substitute for spas custom designed for hydrotherapy and health benefits.
There are more than 40 manufacturers of spas and hot tubs, some that have been around since the 1960s and some that launched in just the last few years. Faced with this many choices it can be difficult to know which one is the best fit for you. Some of the brands to consider include: Artesian, Catalina, Coast Spa and South Pacific.
How To Choose Which Spa Is Best – 4 Things To Consider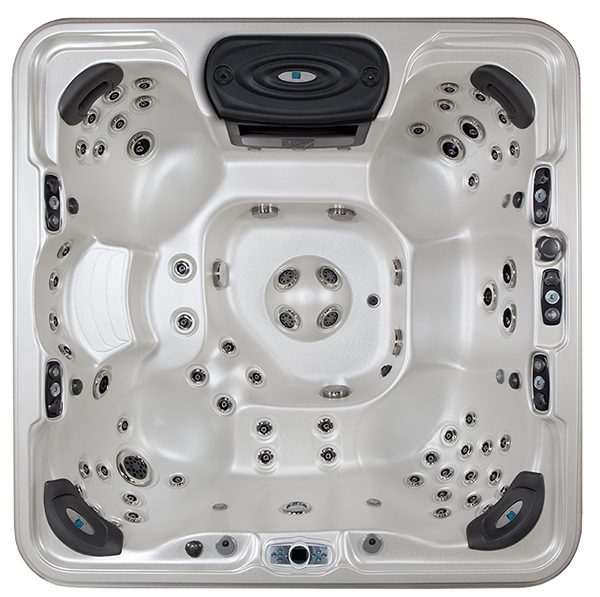 Hydrotherapy spas come with a wide variety of features that can make your soaking experience more relaxing and can optimize your health benefits. Here are some beneficial features to look for when selecting a hydrotherapy spa:
Ergonomic design – even weight distribution and proper posture are important to provide targeted flow of heat and water to relieve pain, muscle tension and improve circulation – look for design that is made to fit your body
State of the art insulation – full foam insulation maximizes heat retention to allow eco-friendly heat retention as well as increasing the durability and lifespan of your hydrotherapy spa – look for high quality foam insulation to save money and improve performance
Increased circulation – more pumps means more water moving around, more circulation and a healthier spa due to increased filtration, sanitizing power and ozonation – more pumps means more power so look for a spa with several high quality pumps
Antibacterial protection – anytime water and heat mix, there's the opportunity for bacteria to form and that's not what you want from a product that's supposed to improve your health – look for a spa that offers Microban® protection
Choose an Artesian Spa Product for Your Health
One of the premier spas that you can invest in is an Artesian Spa. The health benefits, explained above, can improve your life and offer much needed stress relief. And if you worry that you can't afford one, it's important to know that Artesian offers a wide range of spas for every budget.
If space is a concern, Artesian spas can be installed indoors or outdoors, and if you've only a small area available, there a wide range of spa sizes that can be configured to fit your space.
Contact Black Pine Spas to find out which Artesian Spa product will best fit your health needs, lifestyle and budget. We beat competitor prices by 10% – guaranteed and ship free anywhere in the continental United States.