Considering a Sauna? Check Out These Benefits
The dry heat of a sauna can be relaxing and cleansing. Just a few minutes in, your skin temperature soars and your pulse rate rises getting your blood flow pulsing. Even just a few minutes a day can reinvigorate you and help sweat out toxins.
Research from the University of Wisconsin shows saunas can address health care issues including high blood pressure, muscle spasms, stress and – very important in often-overcast Seattle – seasonal affective disorder.
How to Install a Sauna
At its simplest, a sauna is simply a room to trap the heat with a pile of heated rocks. These have been around in Finland and other Scandinavian countries and were used in Native American rituals for thousands of years.
While the concept is simple, in reality you have to be careful when constructing or installing your sauna so that it's energy efficient, won't let in moisture and won't let mold form that could make you sick rather than healthier.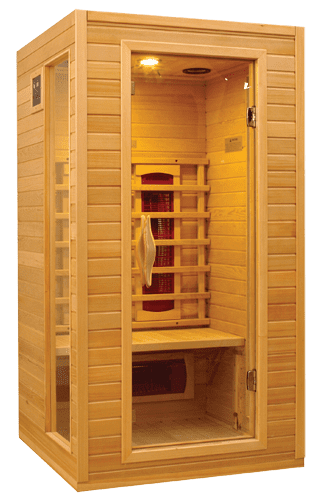 How Complicated Is It to Have a Sauna in the Home?
Most of us have only been in a public sauna at a gym, pool, hotel or spa. If you're self-conscious about the minimal coverings in a sauna (typically swimsuit, towel or nude), the option of being able to get the same health benefits at home is more appealing.
Enjoying a sauna in your home is more affordable than ever and can fit in any size home depending on the style and model you choose. Types to consider are indoors versus outdoors and traditional heat versus infrared.
Which Type of Sauna Is Best for Me?
Space is a prime consideration as is convenience. If you have room outdoors, you can opt for a free standing traditional outdoor sauna of any size. But if you don't want to trek from the indoors to the outdoors in wet or chilly weather, an indoor sauna may be preferable.
You can convert an existing room into a sauna (such as a spare bathroom or smaller bedroom) or can install a sauna in a room such as a home gym, large bathroom or covered or glassed in deck area. Saunas are more affordable than ever as technology has made components more accessible.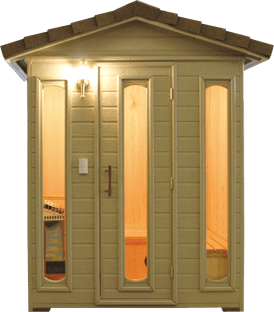 Why Use a Professional to Install Your Sauna
You can try and install a sauna on your own and if you have some construction and electrical knowledge, you may be able to handle installation on your own. But for most consumers, it is safer to rely on the assistance of a professional accustomed to working with saunas and spas.
Because of the heat component, you will need a dedicated circuit that powers only your sauna with its own ground fault protection. Any time you're dealing with high amperage electric components, consulting a professional will help avoid accident or injury during installation or when you use your sauna.
Your sauna must also be completely waterproof, have a tight seal and proper ventilation to protect your a health and your home from heat and water damage. Infrared spas are more expensive and are more complicated to install. You want a professional who routinely installs saunas so that you know you'll get the best results for your investment.
Contact Black Pine Spas to discuss what type of sauna will best fit your needs, budget and available space.