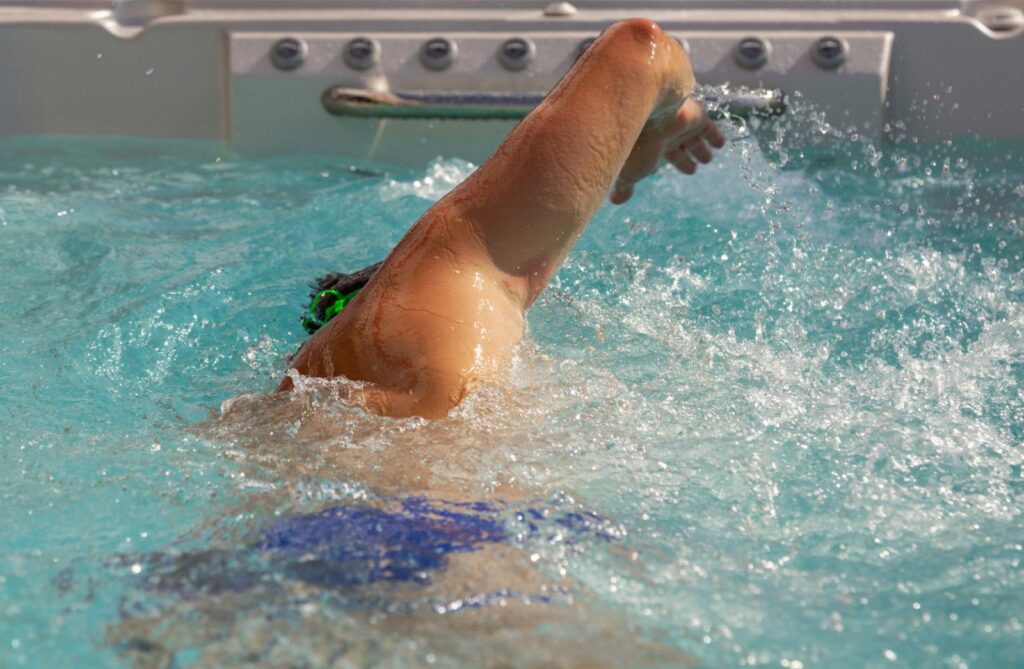 When you get back home after a hectic day at work, all you want is some time to yourself. A place where you can unwind, relax for a while, and just enjoy the company of your loved ones is what you need after work. That's where a swim spa comes into the picture, and how is it beneficial?
A swim spa is a smaller version of the inground swimming pool, but is relatively larger than a hot tub and has a swim current that allows people to swim against the tides seamlessly. It gives your body much-needed physical exercise while improving your swimming skills.
For those who are not sure about whether it is a good choice for their backyards, we have listed a few notable benefits of the swim spa. These will definitely change your mind. Let's take a look.
1. Get Some Physical Activity
Running, jogging, weight lifting, and other strenuous exercises are not for everyone. Sometimes, all you need is light exercises, such as soaking in the pool. That's what swim spas are for. These smaller versions of the in-ground swimming pool allow you to swim against the tides and practice physical exercises that don't put any pressure on your joints.
Unlike running and jogging, these light forms of exercise can for your mental and physical health in many ways. For one, the warm water released from all jets removes stress and eases tense muscles. It is also pretty easy to set up.
You can install a swim spa in your backyard or the patio (wherever you have enough space) and get your daily dose of exercise without stepping out of your house. You can practice cardio, yoga, muscle strength training, and aerobics.
2. More Convenient Than an Inground Pool
A swimming pool is not a convenient option for homes with a small outdoor space. You need plenty of space in your backyard to install an inground swimming pool. Even worse, the cost of a swimming pool is double and triple the cost of a swim spa.
The best part is swim spas require very little maintenance. Since they are made of fiberglass, they protect the walls of the spa from algae. A swim spa is a cost-effective and convenient alternative to a swimming pool — in terms of the cost of installation and maintenance.
3. A Luxury Style Statement
Do you want to enhance the curb appeal of your home? There isn't a better option than a swim spa. It immediately increases your home's aesthetic value and makes it visually appealing. You can have it installed in your backyard or the terrace to add a touch of style and class to your home.
Whether you have a retro-inspired house or a contemporary home, a swim spa will be a perfect addition to just about any place. With the large tank and seating space for up to 4 people, a swim spa is an excellent option for people who organize family and friends' gatherings regularly.
You can have a great time enjoying the hot water and practicing different physical exercises.
4. De-stress Your Mind
People often take a shower after returning home from a long day at work. Hot water is quite calming. It has excellent stress-relieving properties. The same goes for a swim spa. It de-stresses your mind and gives you the comfort you need after getting back home. If you simply need a place where you can unwind, a hot tub makes a good choice.
But, if you need the best of both worlds — a spa that offers relaxation and physical exercises — consider getting a swim spa. There are several customization options for people looking to install tools for exercises.
The swim current of hot water is extremely good for your tense muscles that need to be relaxed from all the hard work. Muscles that are incredibly tight and sore can benefit from the hot water propelling from the jets. Relaxing for a while in a swim spa promotes better sleep, which improves your quality of life, and eventually benefits your mental health.
5. A Good Source of Entertainment
Kids love water sports. If you have kids, installing a swim spa means your kids can have access to the warm water whenever they want. There is no need to go to a public place for swimming activities, nor do you have any restrictions in terms of how long you can stay in the water.
Stay as long as you want, and enjoy the hot water and some fun water sports whenever you need some time for relaxing and chilling with your family.
You can also add a few accessories to your swim spa to have a great time with your friends. What makes it better than a swimming pool is its portability. Unlike an inground swimming pool, you can move the swim spa to your terrace, backyard, or even indoors whenever you want.
The best part is you can take the swim spa with you to a new home if you ever change your house.
6. Requires Minimal Maintenance
With a swim spa, you only need to check if the jetting systems are working well and if they are cleaned and maintained properly. Just take a look at the swim spa every 2-3 months to check the pH level. Fortunately, a swim spa comes with a powerful filtration system that requires minimal maintenance and occasional cleaning. The filtration system prevents contaminants from entering the pool.
A swim spa is a good choice for small backyards that need a luxury element. Enhance the curb appeal of your home with a luxury swim spa. Have it installed outdoors and enjoy unlimited fun and relaxation.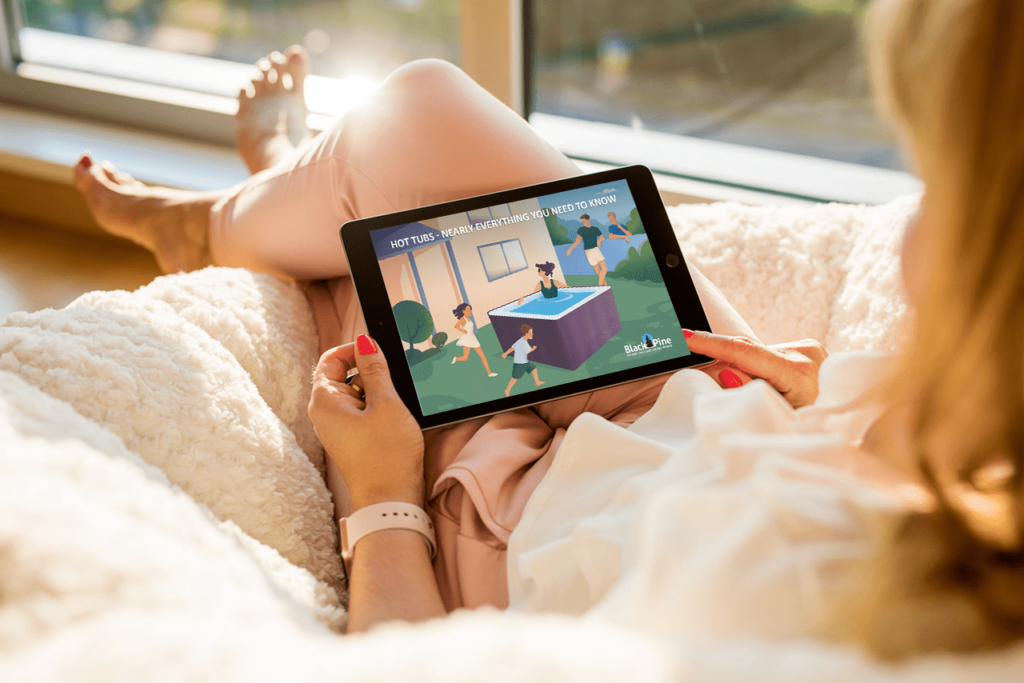 Want the full picture on Hot Tubs and Swim Spas?! Read our FREE E-Book,
"Nearly Everything You Need to Know About Hot Tubs."